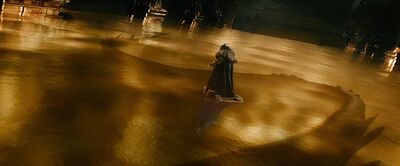 I'm an Admin and Discussions Moderator here on the Wiki. I mostly do little bits here and small adjustments there on pages, only doing the big stuff if there is a big need for it. I prefer doing edits to do with the design and layout but mainly the lore that the mod is based on.
Other stuff about me...my favourite faction in Edain is Angmar closely followed by Mordor. While I love all 6 films, my favourite Middle Earth film is Fellowship of the Ring. My favourite characters are Thorin (who would've thought that?) and Boromir. When I'm not playing games or studying, then there's a good chance that I might be drawing.
My favorite pages
Sauron (just for how in depth it is...a testament to the mod's quality I suppose)
Aragorn (same reason as Sauron)
Smaug (I appreciate that he isn't even in the game yet, but seeing this page and reading the quote always gets me wishing that he was...)
Pretty much any page for any Angmar hero
Community content is available under
CC-BY-SA
unless otherwise noted.